Pubdate:2019-09-20
Did you eat moon cakes on Mid-Autumn Festival?
中秋节你吃月饼了么?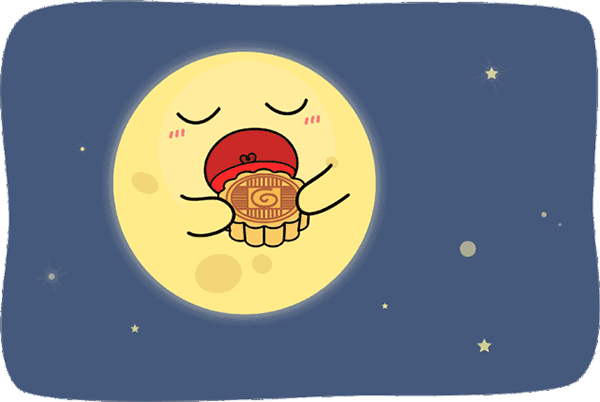 Do you know why we eat moon cakes on Mid-Autumn Festival? This is due to our custom of Mid-Autumn Festival.
你们知道我们为什么中秋节要吃月饼么?这起源于我们庆祝中秋节的习俗。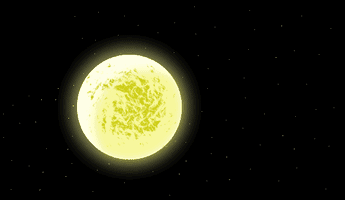 August 15th of every year in the lunar calendar is the day of the full moon. The Full moon on the mid-autumn day reminds people of their families and triggers their longing for a family reunion. It is for sure a time for people to come home to see their parents and relatives. 
每年的农历八月十五日是我们看到月球最圆的那天。每当人们看到中秋月圆,这一合家团圆的象征,思乡之情就会油然而生。分散在各地的孩子们都在这一夜回家团聚看望老人和亲友。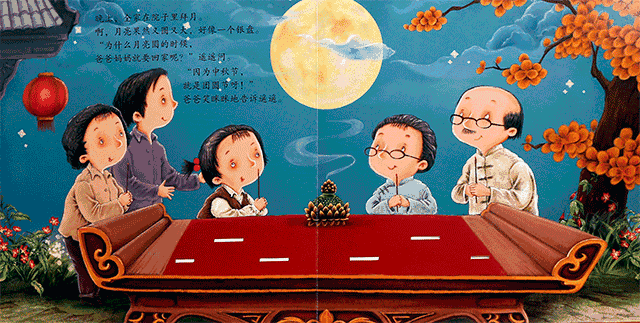 Originally the moon cake was used only for sacrificial offerings during the moon ceremony. Later it gradually became a symbolic food of the moon festival. It resembles the full moon on the night of the mid-autumn day, representing reunion. 
月饼最早是用在祭月典礼中的一种供品。后来逐渐演变成了民间中秋节必不可少的象征性食品。它和中秋夜圆圆的月亮一样,代表着团圆。

上个周,我们也自己动手,一起做了甜甜的月饼,来看一看我们的成果吧!
Last week, we also made sweet mooncakes by ourselves. Let's have a look !
smile is as sweet as moon cakes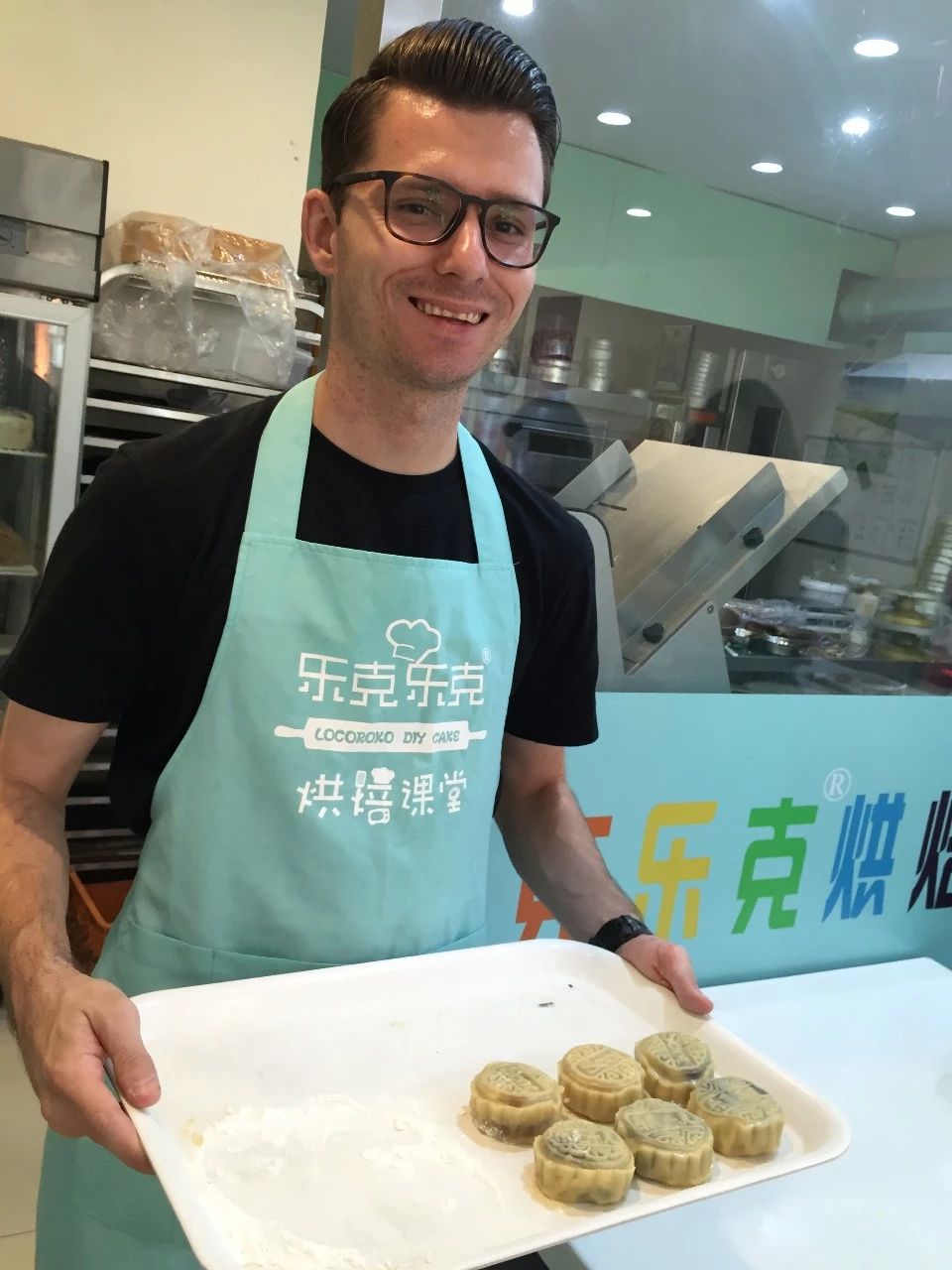 And these beauties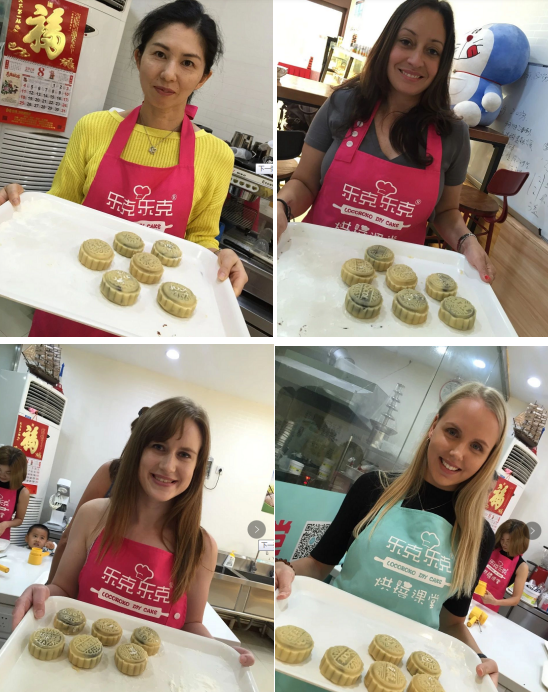 很棒对不对? 看他们忙的热火朝天!
Great, right? The place was buzzing with activity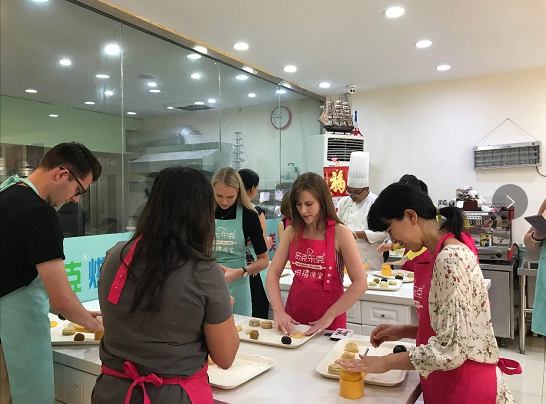 This "hammer" is amazing!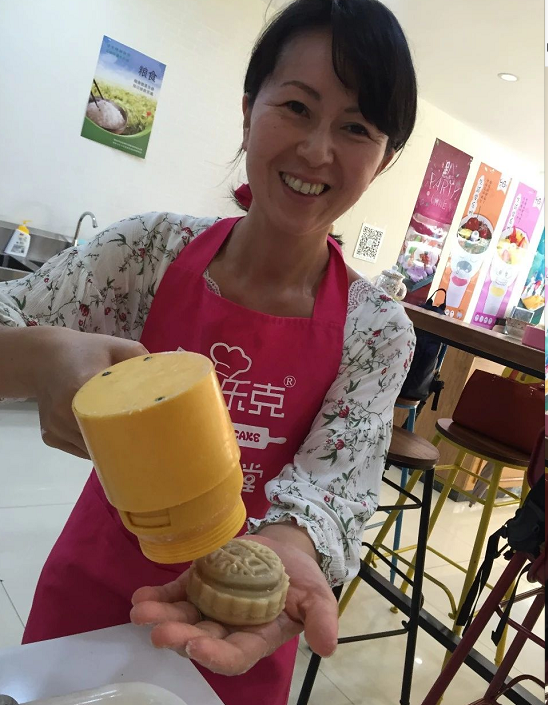 经过大家的努力,月饼就做好啦!每个人都做了属于自己的月饼哦!
By our efforts, Ding! The moon cakes are ready! Everyone made their own moon cakes!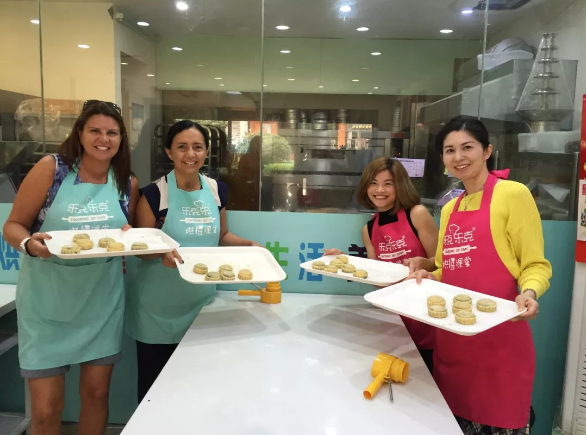 月饼象征着团圆和友爱,就像我们一样!
The moon cake a symbol of union and fraternity, just like XMandarin.
So we'll be your favorite language school!
Look at us!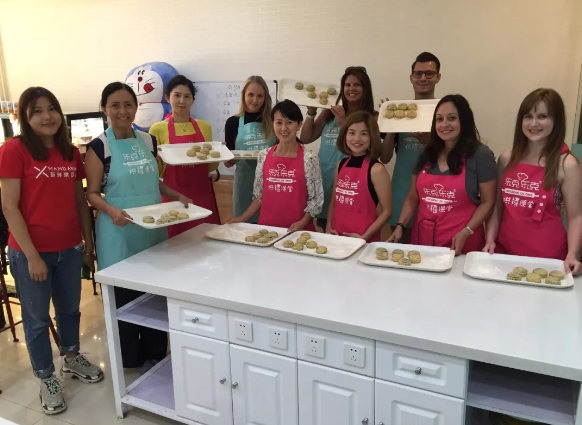 So, what do you think about the event?
Every month XMandarin hosts activities like this for foreigners in Qingdao and we would love you to come next time and join us!
怎么样,下次,你也一起来吧?期待与你见面!