Pubdate:2019-05-21
Summer is coming!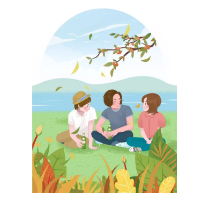 This weekend, XMandarin is going to explore the famous spot Xiaoyushan park (Little Fish Hill park),one of our favourite spots of the city. From the top of the tower at these hilltop gardens, we will find superlative views of Qingdao's attractive bays and major sights like LuXun Park, Zhanqiao Pier and Small Qingdao Island.


Come and join us!
↓↓↓
Meet time/集合时间
26th May, 2019,Sunday,10:00
(we will depart at 10:00 from XMandarin school and go to the park together. The hiking will last about 3 hours.)
Meet Place/集合地点
@XMandarin School
Event Fee/活动费用
free
还在等什么呢?
感兴趣的话,就快跟你的老师报名吧!
If you are interested in , please contact your teacher or Sarah ASAP!
Sarah's wechat ↓↓↓